Petmonitor APP(IOS IPAD)
Pet Monitor is an app developed by Shanghai Berry Electronic Technology Co., Ltd., which is used together with pet monitoring hardware AM6100 (also compatible with AM4100 and AM7100, hereinafter referred to as "equipment"), which is used to display the data measured bythe equipment in real time, and provide more advanced functions such as recording and playback of special events.

• How to install
Open the AppStore on the iPad, search for "Pet Monitor", or scan the QR code with the camera to install.
• Device support
Only iOS 11 and above iPad can install and use this app.
• Features
Support data overrun alarm
Support short data recording and playback of event, alarm and spot measurement
Support manual recording and playback of long data
• How to use
After the installation is completed, open the app, allow the app to obtain Bluetooth permissions, and then open the device to connect automatically.
The data measured by the device can be displayed on the app in real time.
If the Bluetooth device is not connected successfully, you can manually connect it in the settings.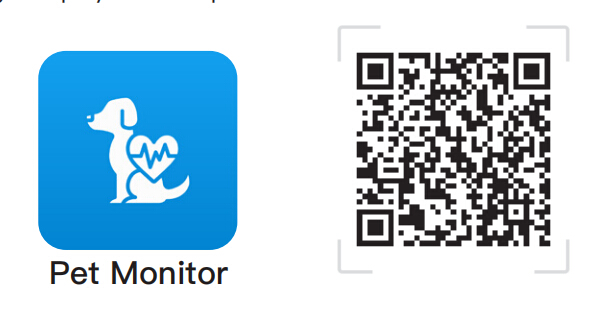 Main Page Description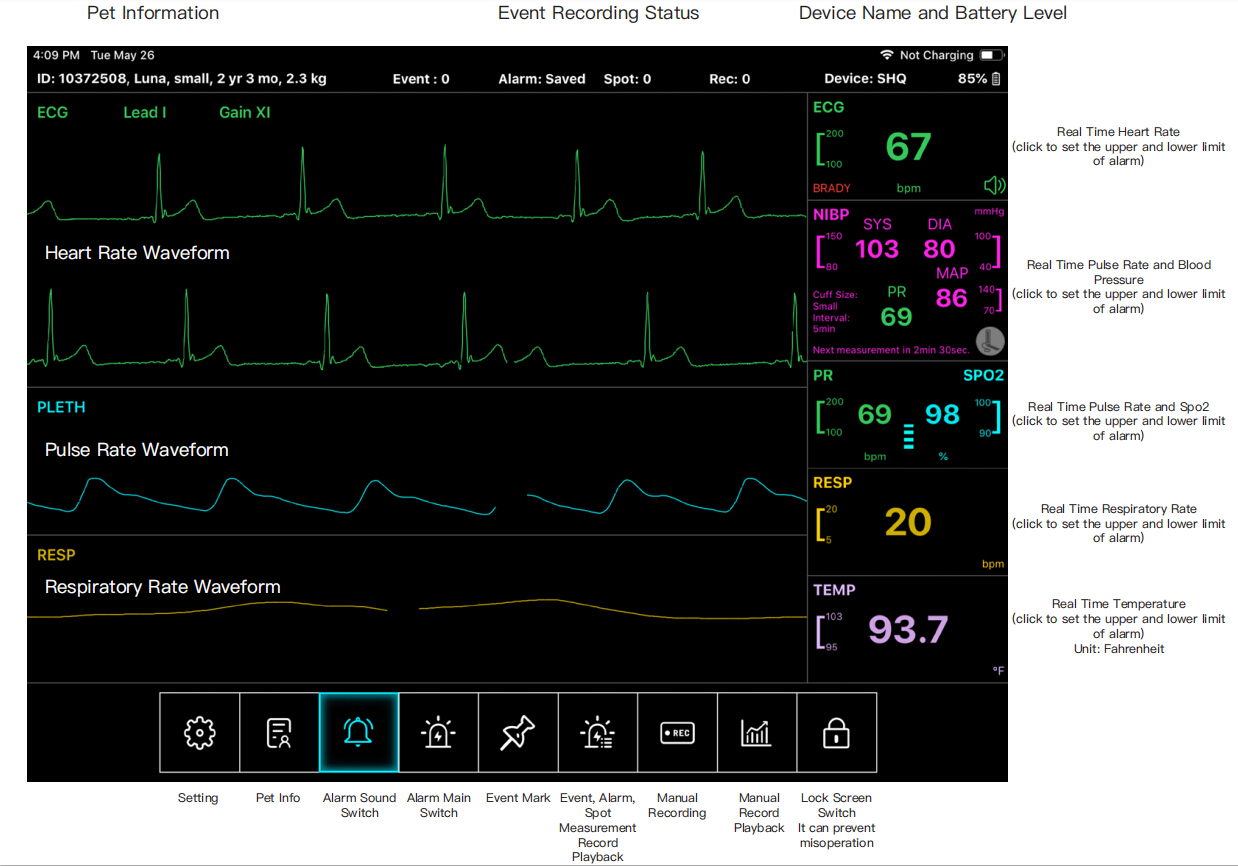 Setting page description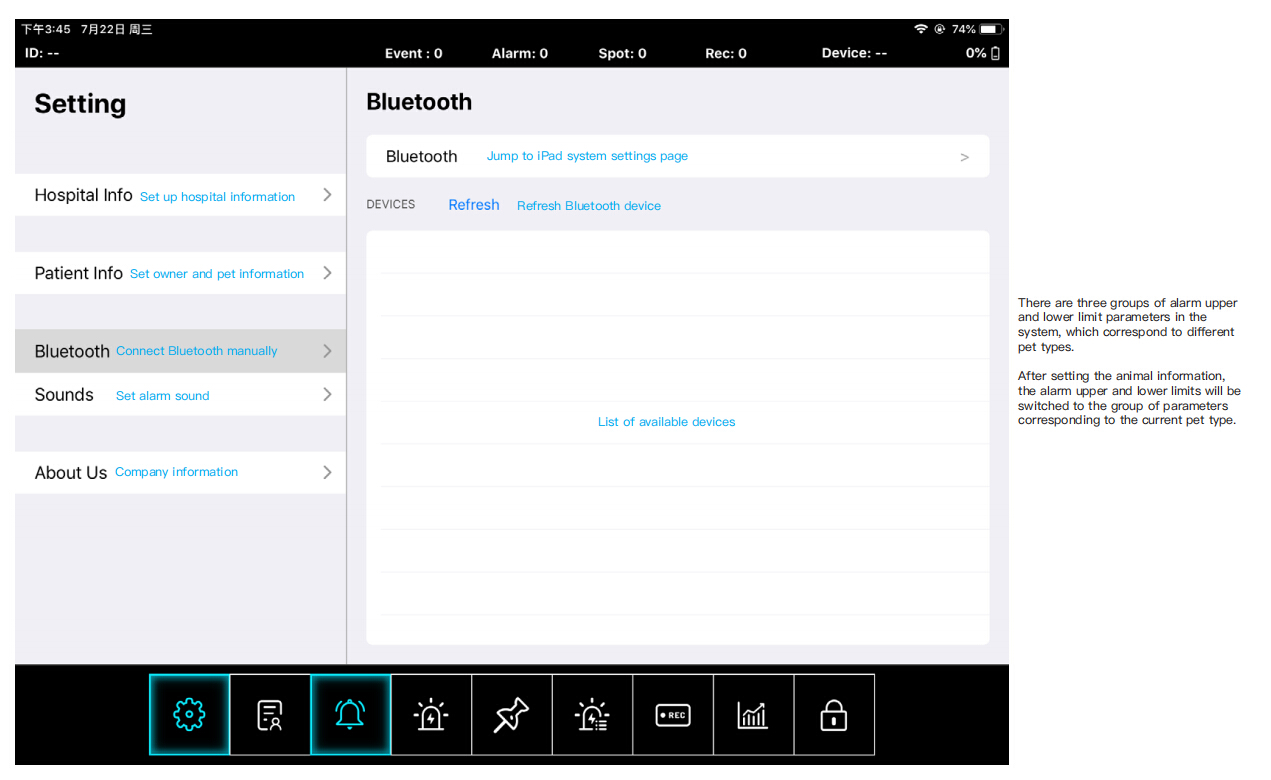 Record Playback Page Description